Bill's Jeep Page
---
My 1990 XJ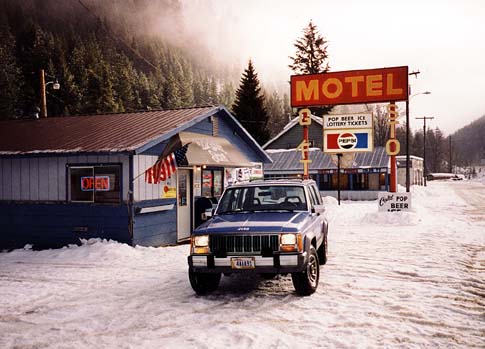 This is my 1990 Jeep Cherokee. 4.0L, 5-speed, Command-Track, Laredo. Very stock, but very nice. This picture was taken in Saltese Montata the day after I bought the rig. This is the last anything before Idaho and the place I lost an alternator the year before durring Emergency Travel Only conditions in my Subaru. This XJ, then my father's, was the "rescue" vehicle.
---
FSJ Limo
This FSJ was seen at the Silver Tip Caino in Missoula Montana in January of 1998. From the markings and license plate, I would say they own it...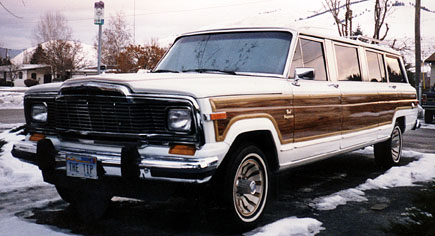 ---
Installing a variable dealy rear wiper in an XJ
An intire page on installing a variable delay wiper on an XJ. Have fun!
---
This page is crafted by: Bill Anderson -- willian@pogo.wv.tek.com